2013 Wickford Regatta: Saturday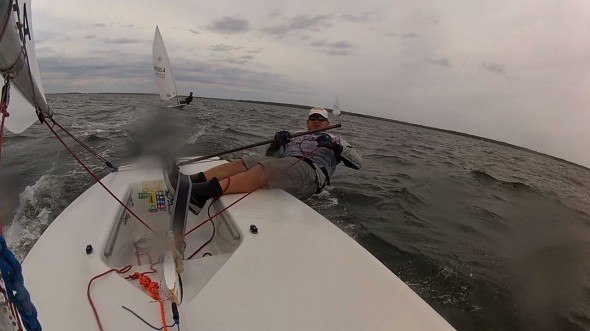 We had great wind and racing for the first day of the Wickford Regatta & Laser District 7 Championship. We had 24 boats and sailed 3 races in 10-15 out of the south and overcast skies with temperatures in the mid 60's.
I got out to a bit of a slow start and continued to feel better in the boat each race and put up better results each race. In the first race I was a little slow at the start and got bounced around a bit on the first beat. I was fast on the reach and held on downwind to end up 14th.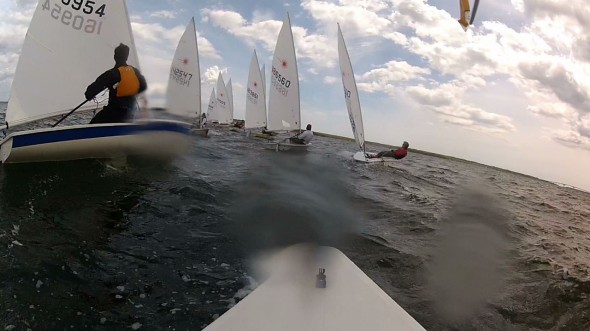 In the second race I had a better start, but still had a tough time on the first beat and rounded the first mark deep. I had a great second beat and picked off some boats and ended up 11th.
After finishing the 2nd race I realized that one of the heads of the screws holding the outhaul/cunningham block at the base of the mast sheared off and was only being held down by one screw. I re-rigged the outhaul so it was fixed and not deck-led to relieve some pressure to get me through the rest of the races.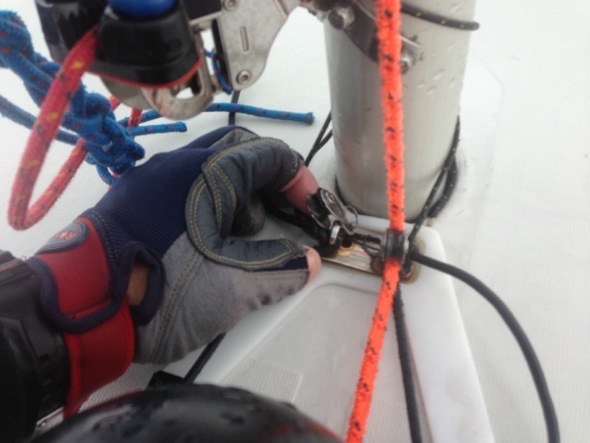 As a result of fixing the outhaul and setting up for the start a little late, I didn't have a good lane at the start and wound up tacking out early and ducking a lot of boats. That worked out pretty well when the wind started going right and I was able to pick the shifts to round top-5. Downwind I rounded 3rd and luckily went to the right gate (looking upwind) and went right upwind where we got a 30-degree righty, so I immediately found myself on the layline. I got out-ground in the higher winds, to round in 5th and then lost 2 more on the downwind to finish 7th.
The RC tried to start another race, first under P and then under I, but we general recalled both times and they sent us in as it was already after 4pm.
All in all it was a good day on the water and other than not being able to adjust the outhaul, I felt like I was getting into a groove and making the boat go well. Hopefully we'll have another couple of races tomorrow.