2013 Orange Coffee Pot Regatta/D10 Championship: Saturday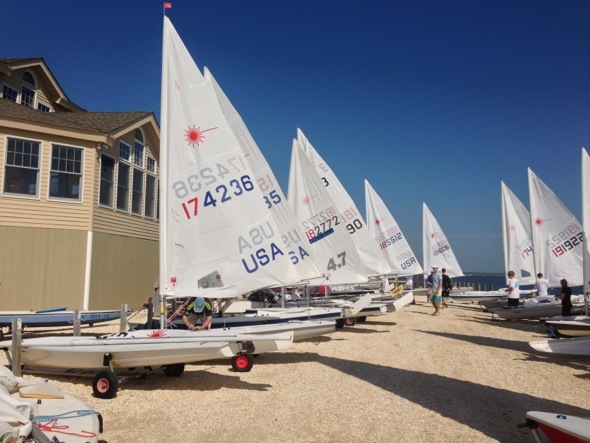 We had a windy first day of racing at Surf City Yacht Club for the Orange Coffee Pot and Laser District 10 Championship regatta.  I sailed consistently with finishes averaging just out of the top 10 to be sitting 10th overall after the first 7 races.
Throughout the day the wind built from about 12 in the first race to over 20 by the 7th race.  The sailing location was slightly behind a shore that kept us the waves down.  In fact it was disorienting to have 18 knots of wind later in the day and only 1′ waves.  On the shorter courses that we had I found it was important to get good lanes, keep clear air and pick lanes to cross so I didn't have to duck boats.
We're looking at another windy day on Sunday.