I want to thank all of the sailors who came out for the 2010 Chesapeake Bay Laser Masters Championship at Fishing Bay Yacht Club last weekend.  We had a record turnout since 2000 and it was by far the best and most fun FBYC Laser Masters regattas that I've been a part of.  I also wanted to thank the race committee, our fleet members and all of the other volunteers at FBYC who helped make this regatta what it is.  All of the competitors enjoyed it and got some great sailing, and that would not have been possible without the help of everyone involved. Congrats to John Bertrand on winning his second straight Chesapeake Bay Laser Masters Championship.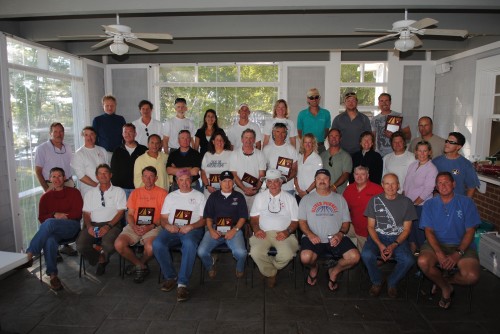 The complete write-up of the regatta and results can be read here. With 25+ knot winds on Saturday, the boat I was on was just a little too wet to get the camera out.  I was able to get a few good shots from shore and a bunch of great photos on Sunday.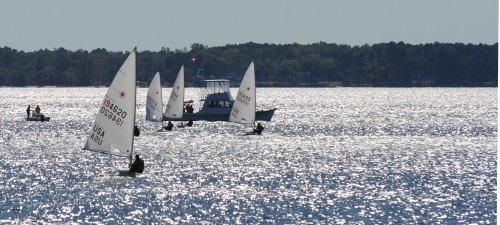 I hope to see everyone back at FBYC for 2 Laser Regattas next year: The District 11 Championship and US Sailing Singlehanded Championship Area C Elimination in late May or early June, and the 2011 Chesapeake Bay Laser Masters Championship in October.