2017 Chesapeake Bay Laser Masters Championship: Friday
This has been the most anticipated regatta I have ever been a part of.  Back in 2005 I was the event chairman of the Chesapeake Bay Laser Masters Championship for the first time.  I got put in charge then because I was the most active fleet member at the time who couldn't sail it yet. It would be 12 more years before I finally aged into being able to sail and something we've been discussing ever since.  I got a taste of masters sailing earlier this year when I went to Florida Masters Week and I can't wait to finally be able to participate in an event I have put so much effort into over the past nearly 20 years I've been a member at FBYC.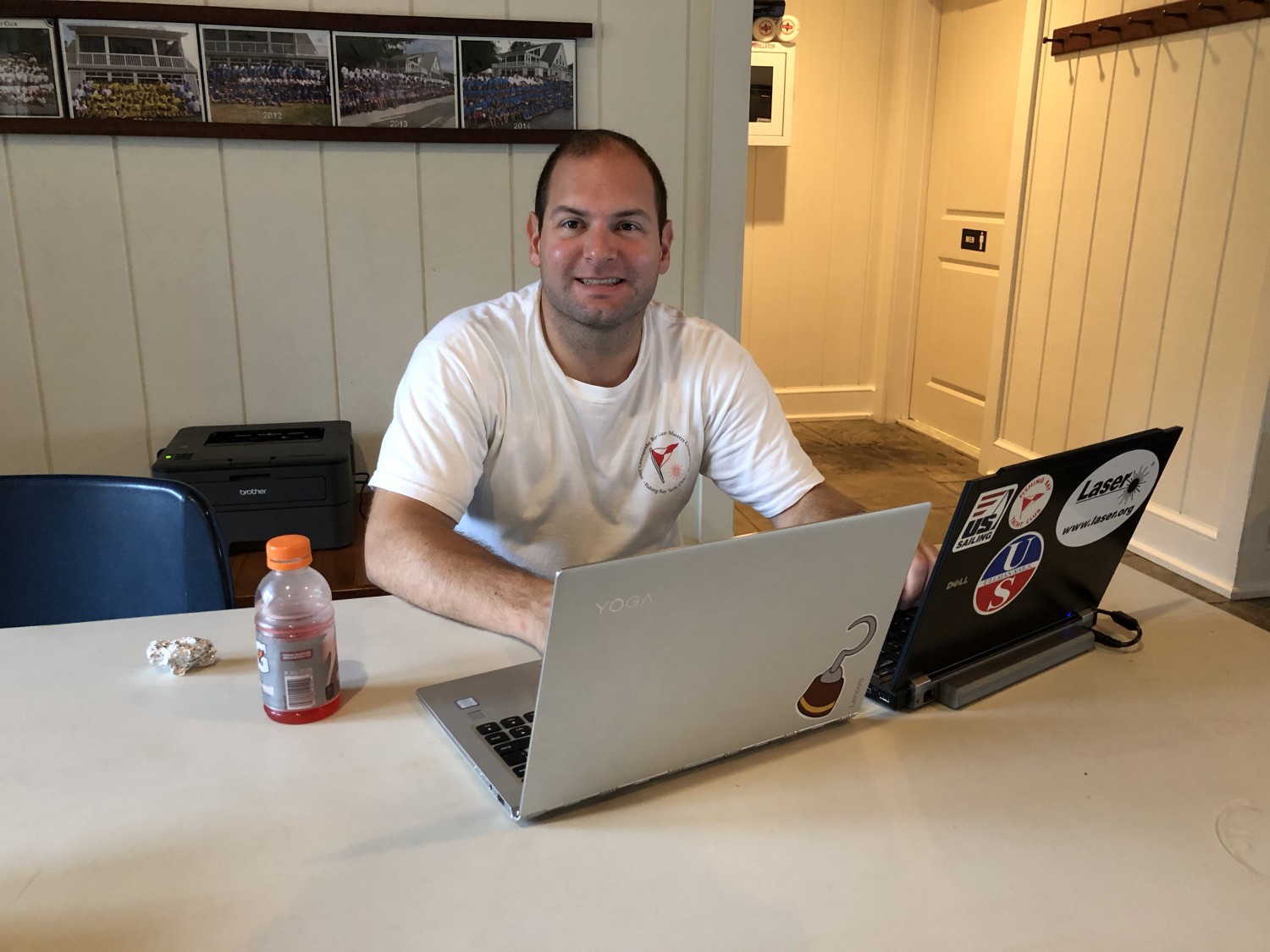 The last two days have been a whirlwind of pulling all the details together.  Being the 13th edition of this event I've chaired – the script for it is pretty well established, but it is a bit of a 48 hour mad dash to get all of the food, trophies, souvenirs, and other gear plus my own sailing equipment loaded, transported and readied at the club for the weekend.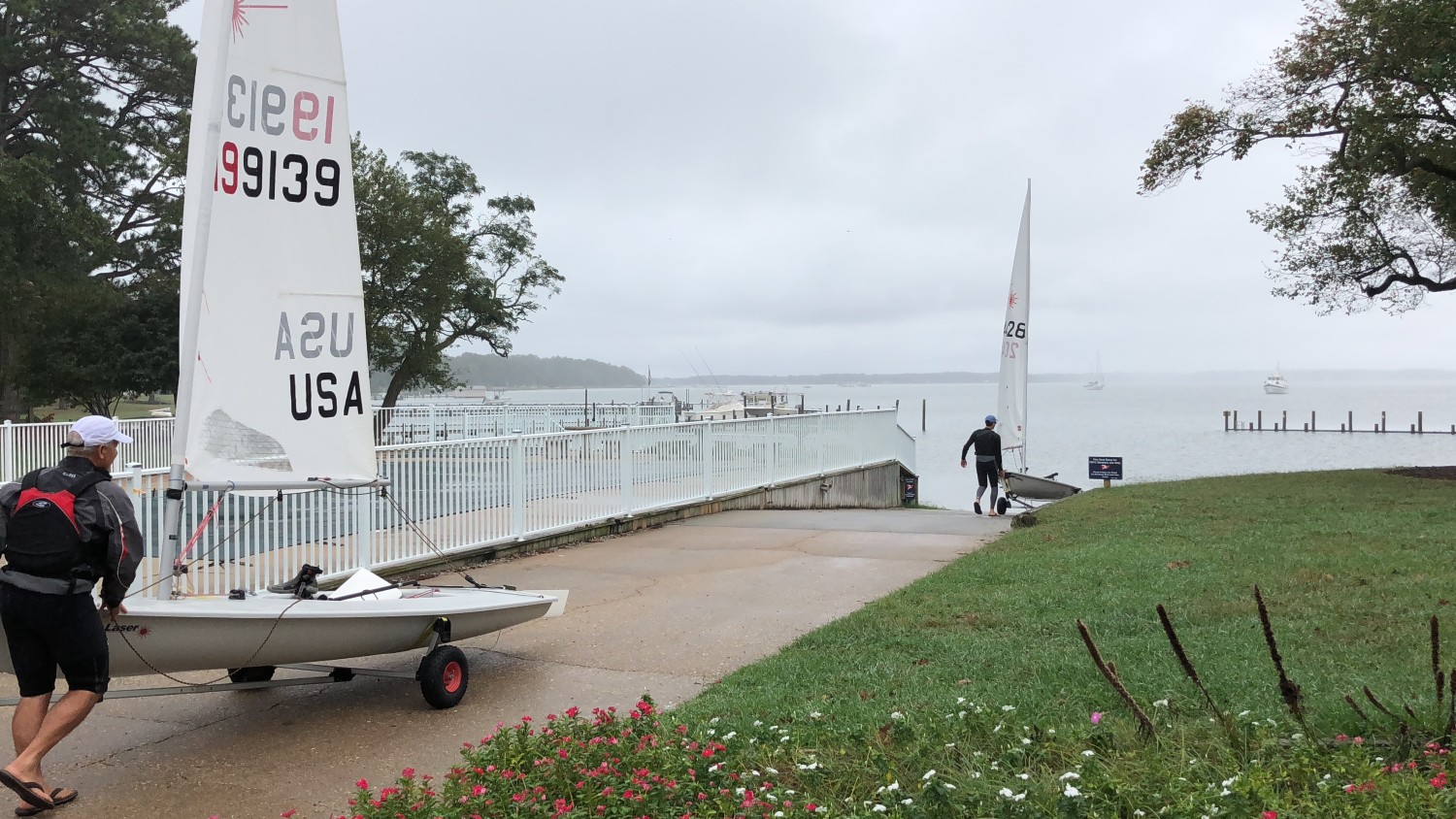 Throughout the day sailors began to arrive and some went for a sail in the mid-teens wind and light misty rain.  Later we piled a bunch of folks into the van and all went into town for dinner.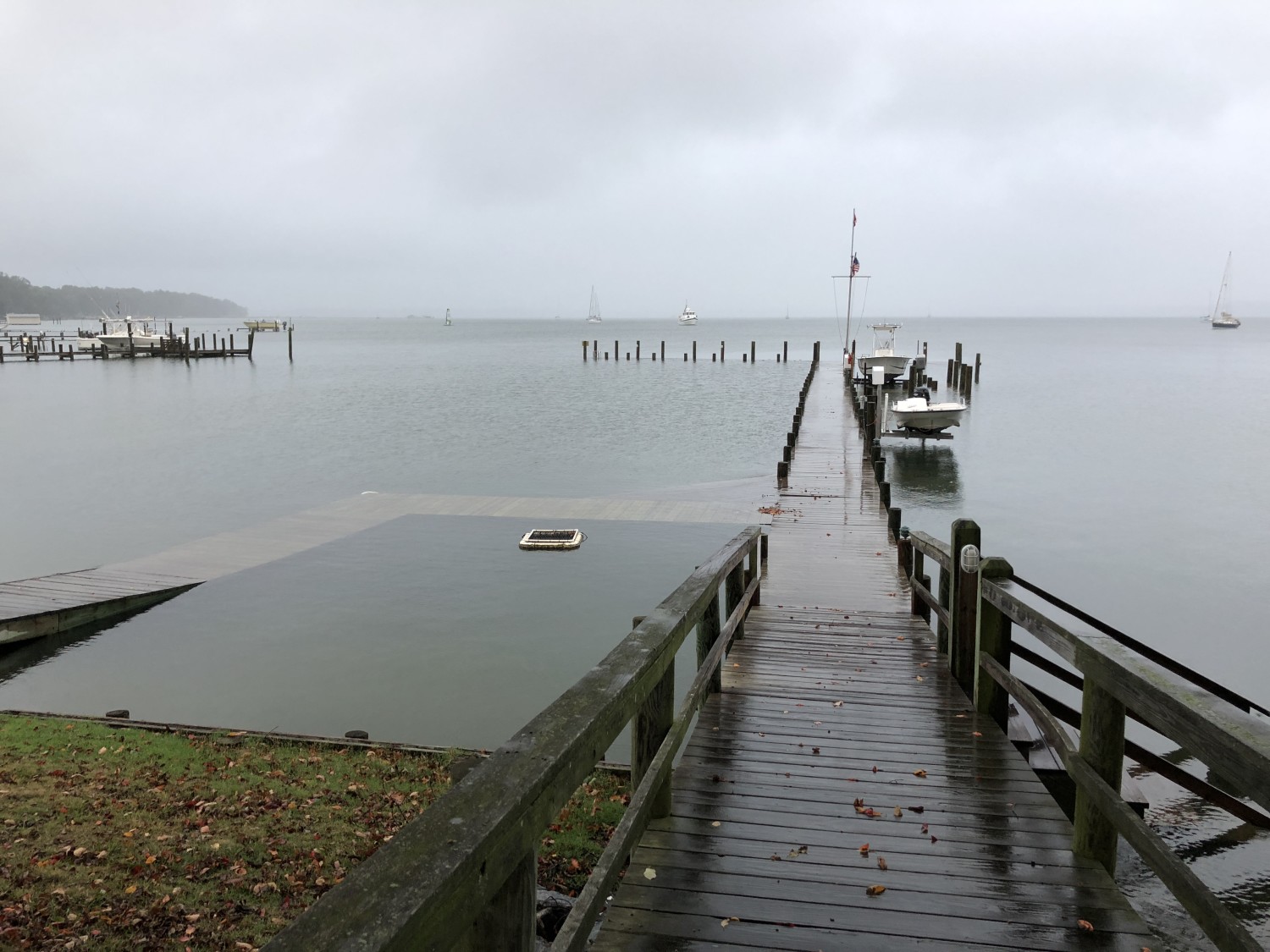 I also got to check out Rob's new setup.  He now has a sprinter van loosely modeled after my setup – so now there's two laser sprint vans on the circuit.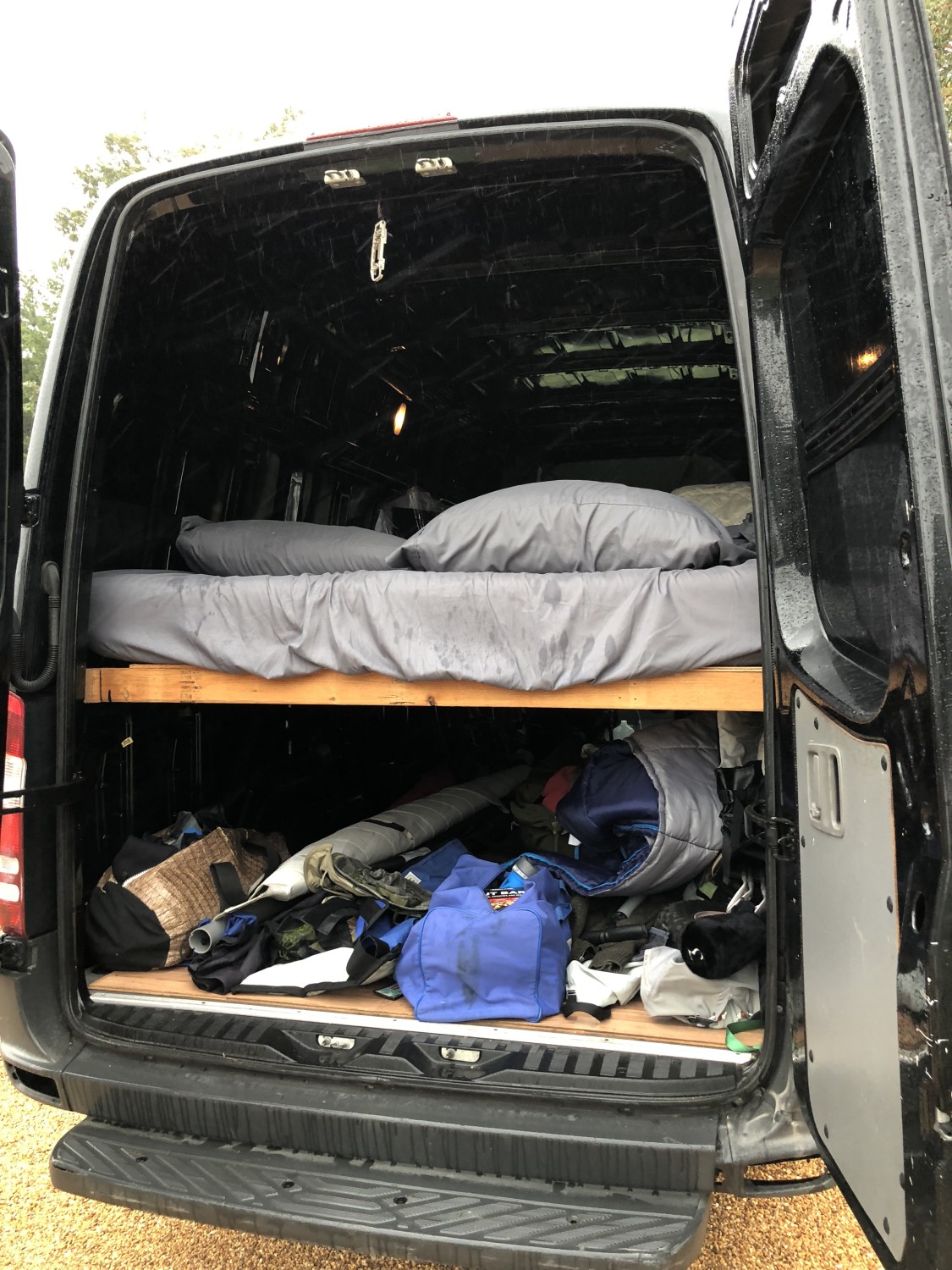 Each year one of the preparations is to make a breakfast casserole that can be easily heated up and served for breakfast.  I make 4 of these a couple days before the regatta and keep them refrigerated.  Here's the recipe I've been using:
Ingredients:
1/2 role breakfast sausage
1/3-1/2 bag cubed potatoes
3-4 slices of bacon
18 eggs
13×9 pan
2 cups of cheddar cheese
preheat oven to 325
Brown breakfast sausage
Cook strips of bacon, once cool – crumble into small bits
Cook cook cubed potatoes
eggs into a large mixing bowl and mix
Add potatoes, salt, pepper, mix
Add sausage, bacon, mix
Add all but 1/8 of the cheese, mix
Pour mixture into a pam-sprayed tin
Bake 45 minutes
Add remaining cheese over the top, bake another 6 minutes, let cool.