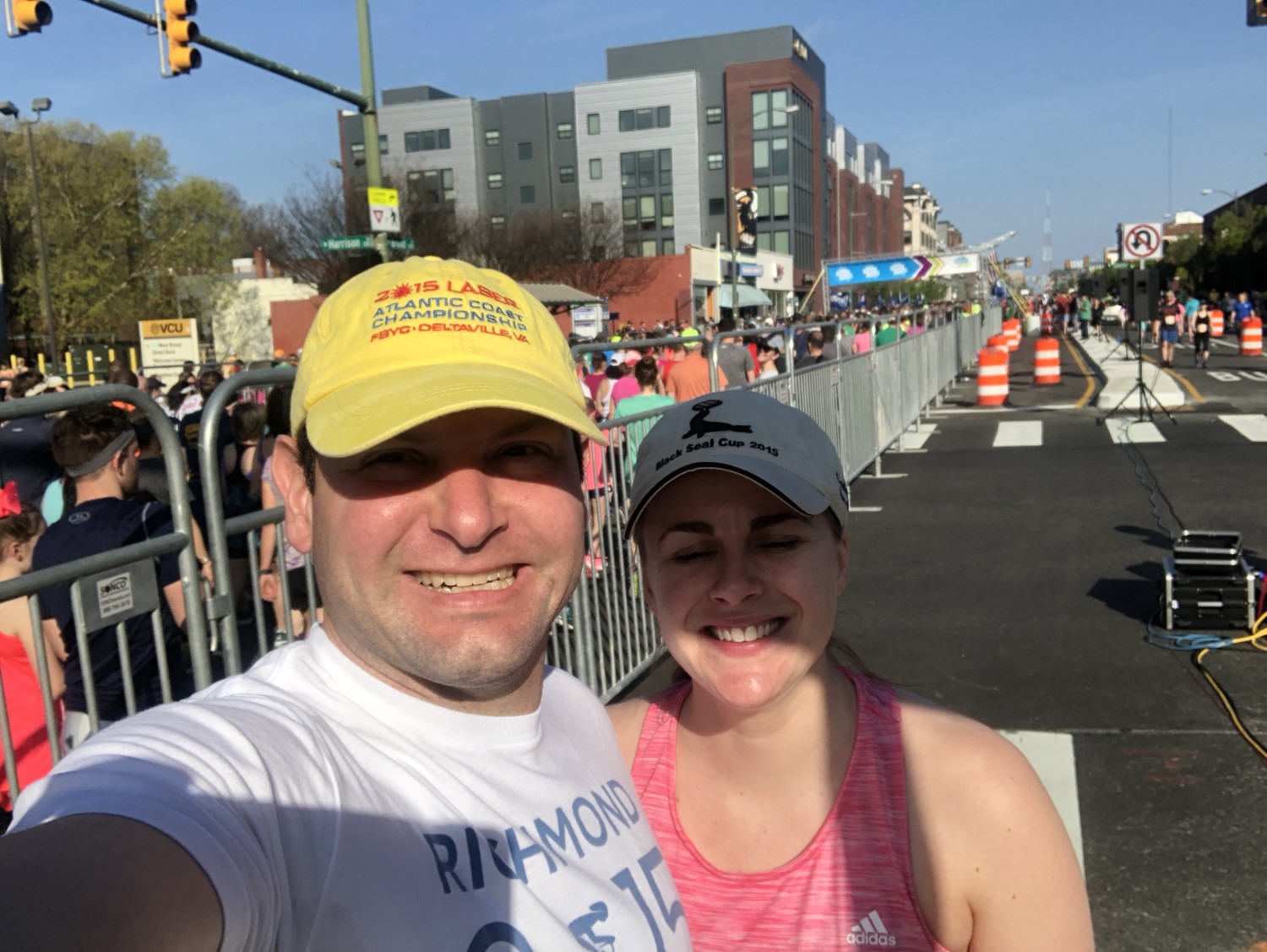 Saturday I ran the Monument Avenue 10k for the first time in 6 years.  The weather was absolutely perfect – warm but not hot with mostly sunny. I have an ambitious running goal for this year and it was good to have this to look forward to for training. I managed to run it in under an hour.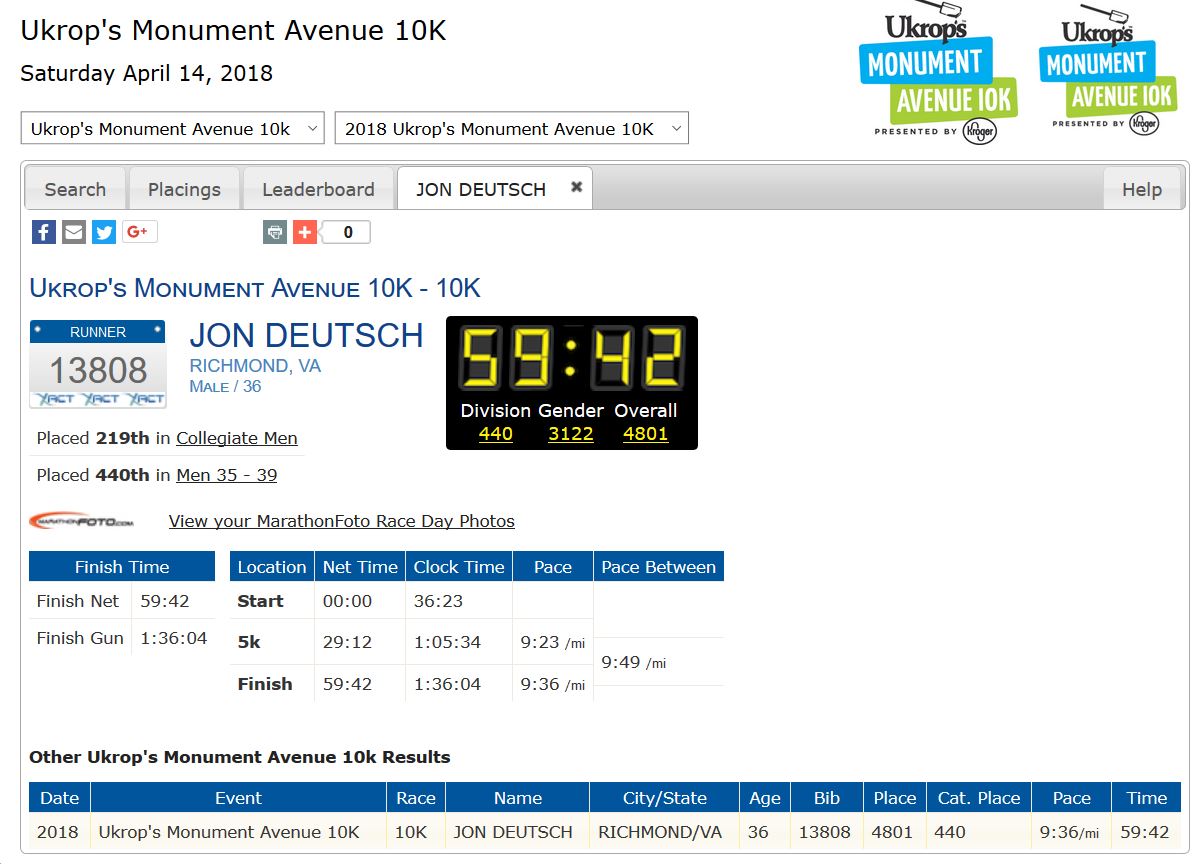 After standing on the sidelines for 3 years cheering on friends and family I finally joined the 30,000 people who signed up and ran the Monument Avenue 10k. Here's my time and some pictures of running in the rain.
Here I am running the 2012 Ukrops Monument Avenue 10k Presented by Martins.