GoPro Panoramic Mount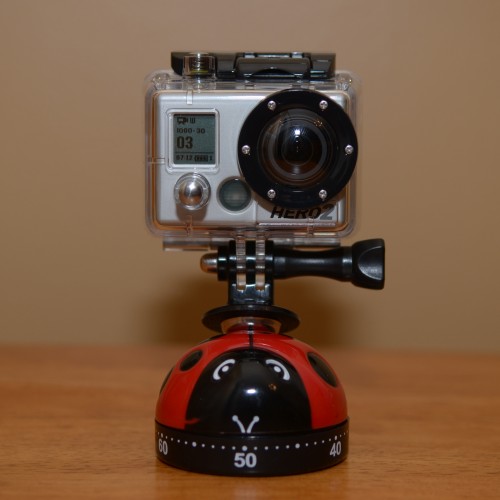 A recent project of mine was to use a simple kitchen timer to build a GoPro Camera panoramic time-lapse mount.  This basically lets the camera spin 360 degrees to evenly film the surrounding area.  Either periodic stills can be taken or video can be recorded that can later be sped up into a time lapse.
I started with a basic kitchen timer.  It's best to find one that doesn't have a dial on it.  There are numerous egg-shaped timers that seem to work best for it.  Stores like Bed Bath & Beyond or Walmart should have them.  The first one I found happened to be shaped as a lady bug and cost something like $3.99.  The GoPro tripod mount is $8 so with the nut and washers the total was less than $13 to make.
Parts Needed:

Kitchen Timer
1/4-20 half inch bolt
washer [optional]
finishing washer [optional]

Tools Needed:

drill with 1/4 drill bit
needle nose pliers
screw driver required
to take apart (mine didn't)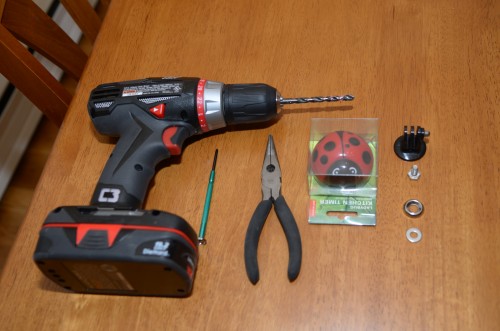 I took the red top off the timer by simple pulling it apart with my hands.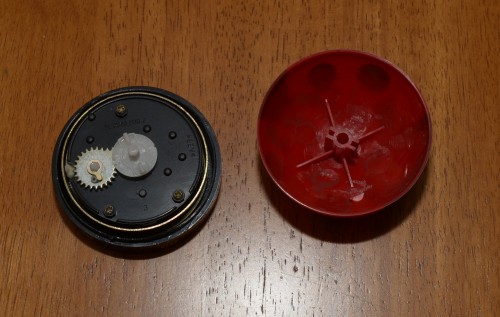 Next I drilled a hole slightly off-center.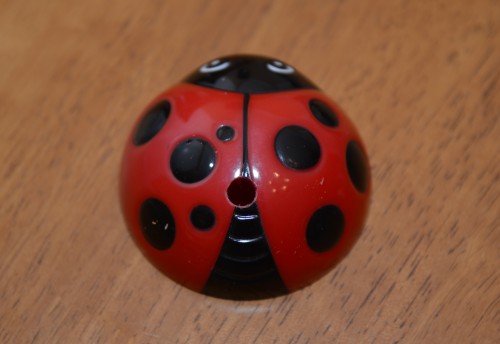 Followed by threading the bolt with the washer on it up from the inside.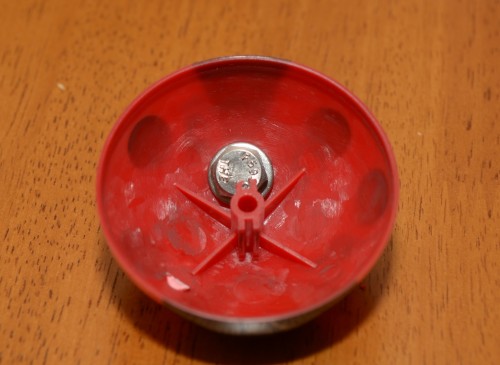 On the outside I put an upside down finishing washer.  This isn't a must do, but I think it made a better fit for the tripod mount.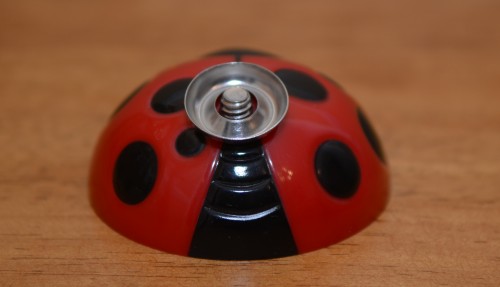 Finally the tripod mount was added.  The needle-nose pliers were used to turn the bolt from the inside while holding the tripod mount straight by hand.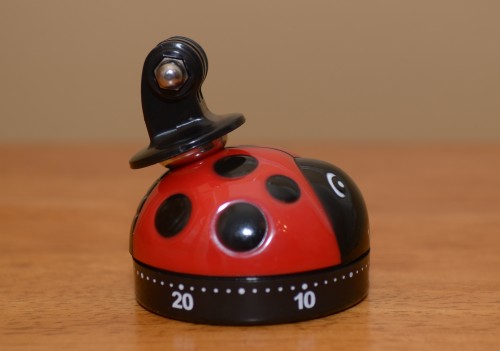 Complete assembly from the front and side: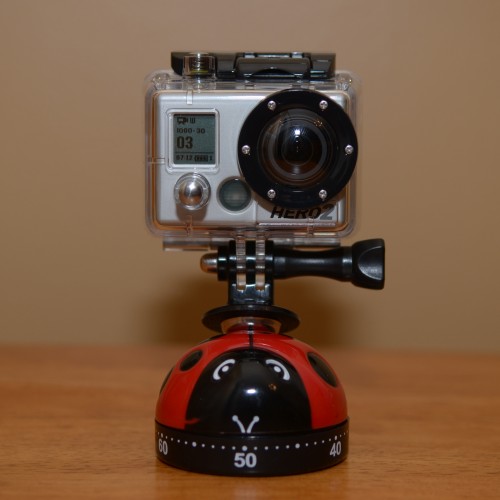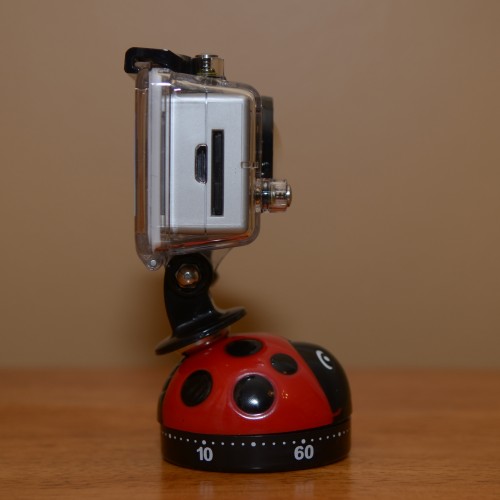 Gallery of images:
No ladybugs were harmed in the making of this mount.