2016 FBYC Offshore Fall Series #3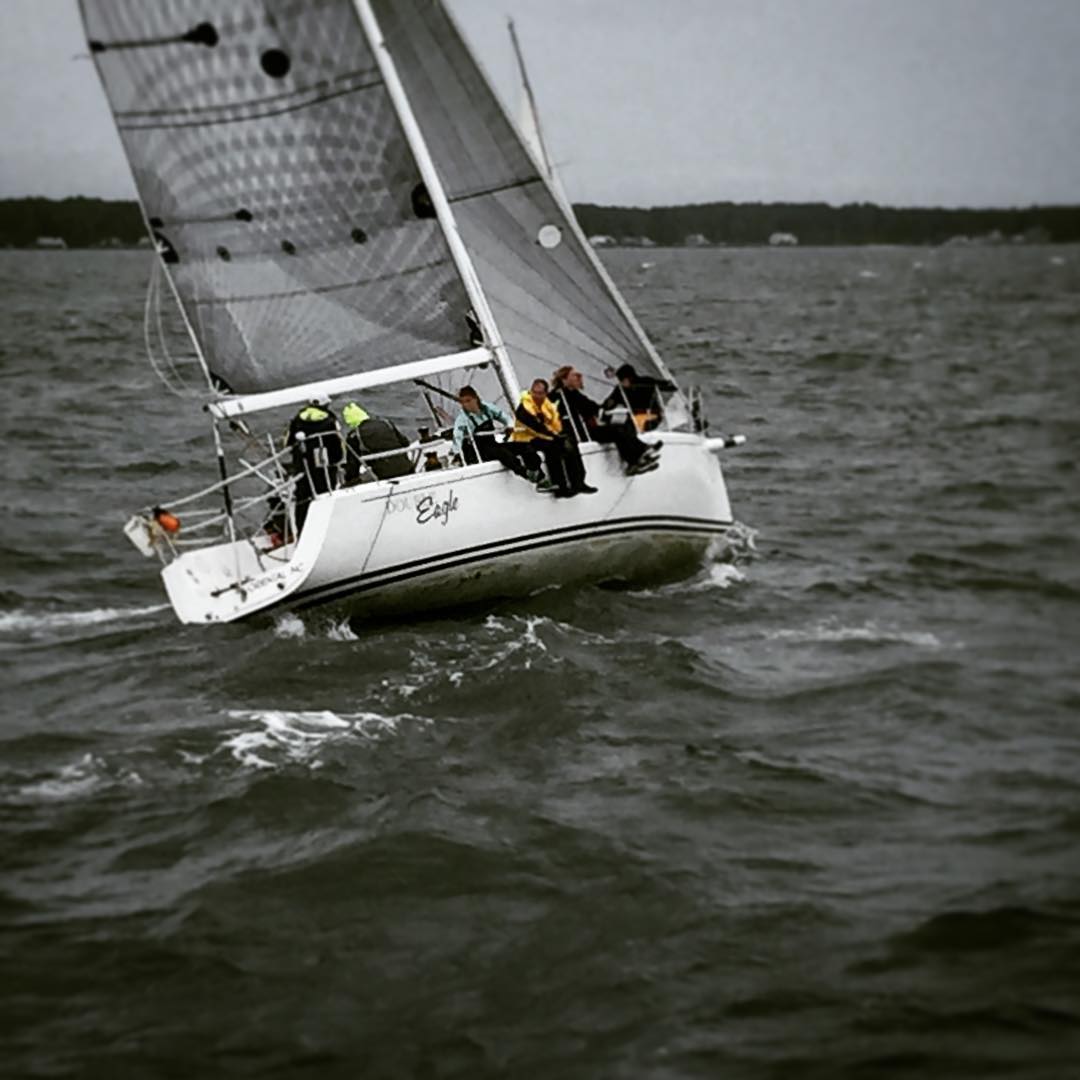 We had a rainy, wet and cold day for the FBYC Fall Series #3 and I jumped on Double Eagle as none of the J70s were going to go out.  We had a good first race, solid crew work, picked the right side of the course and led Nanuq all the way around the course.
The 2nd race didn't go so great for us – on the second upwind leg we were going through a tack. As we were switching to the other side and the boat started heeling over, one of the crew who was switching sides over the cabin top, lost their footing and went right under the lifeline and into the water. I quickly jumped to the back of the boat and threw the heaving line while we stopped the boat. We pulled the crew in and took them down below to warm up. That didn't take too long, but even after a few minutes we were so far behind that we just took a DNF instead of going around the course again.
In the last race of the day we had a little trouble at the start and ended up a couple lengths late at the line. We weren't able to recover our time on Nanuq and otherwise sailed a solid race. Thanks again to Sam and crew for having me along!