2023 FBYC 84th Annual One Design Regatta
This year I did double duty at the 84th Annual One Design Regatta as both a sailor and as the event chair. I hadn't planned on doing both, but had a bout 2 months to pull the event together. We had a great team and the biggest surprises were a couple fleets we weren't expecting, but they were great to have and we made it work and work well and we'll have it even better for next year.
By the time Saturday rolled around most of the hard work of hosting was done – thanks to Doug, Paul, Jess and a number of other volunteers who spent hours and days preparing for the event. I was able to join the ILCA fleet out on the course for some racing. But before I could do that – I had to get to the race course which had been set in Hills Bay ~3+ miles from the launch site very near Gwynn's island. I missed our first start by 2 minutes. From there it was a matter of playing catch up in the first race and I would settle for a 7th.
In the second race I had a fantastic start with Noah just below me. We went upwind side by side before I eventually split off. I had a good beat and found myself first to the weather mark. Of course Scott would go right by me downwind and then I passed him again upwind and repeat on the downwind. Only on the final beat I would blow it and let Dave by me as well to leave me in 3rd.
The 3rd and 4th races were similar. I didn't quite have the speed or tactics that Dave and Scott had. I was mixing it up with Natalie, Noah and Mike M putting up a 3 and a 4 and leaving me winning the tiebreaker for 3rd with Mike M.
Sunday stayed true to the forecast and we never really had enough wind to sail and so we called it around mid day and the results stood. Scott sailed a great regatta – he's so fast down wind I just couldn't keep up with him.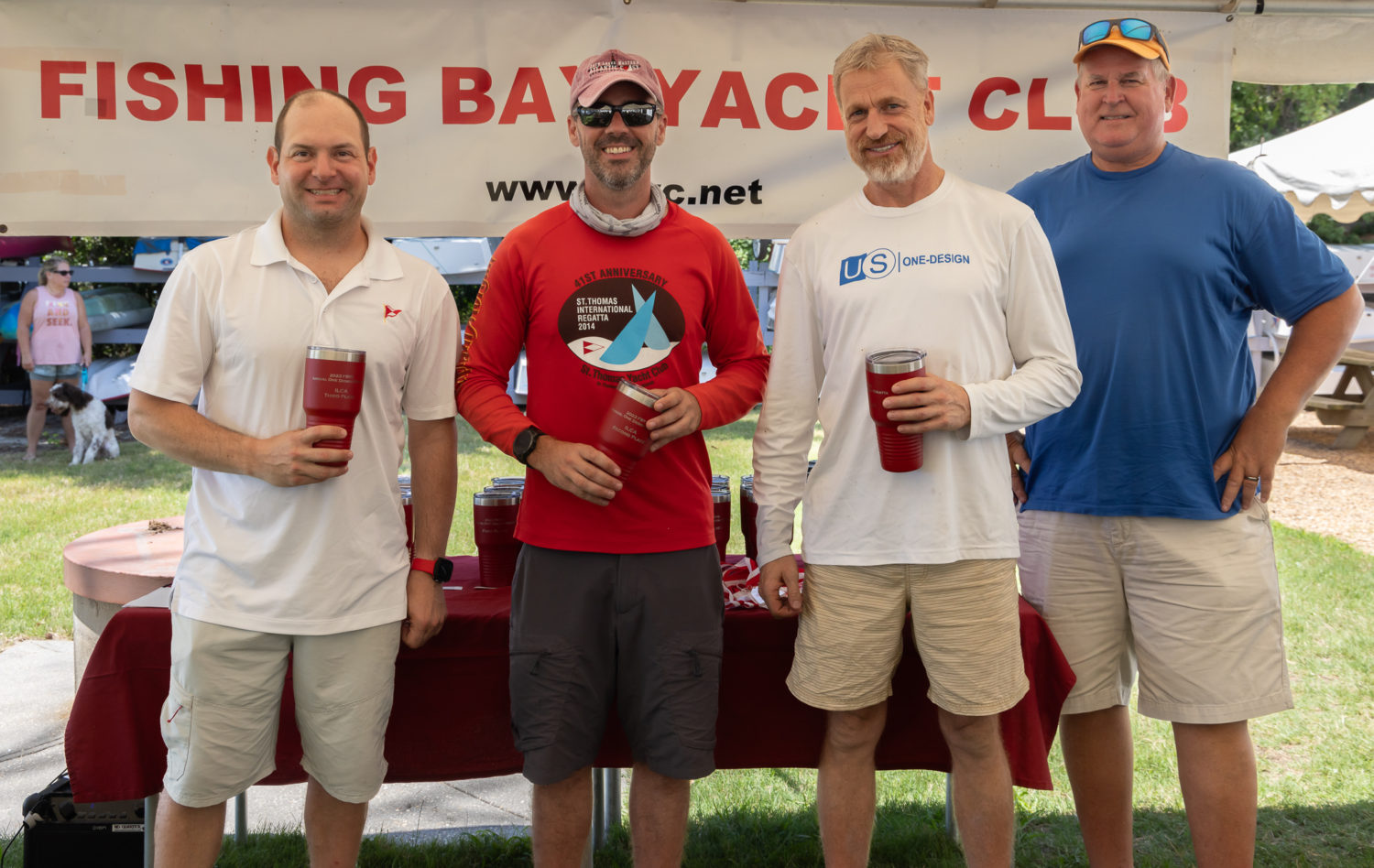 All in all the regatta was a success. Certainly some things to improve upon for next year, but most everyone was pretty happy.