Thought we were going to postpone, but the wind filled just as we were set to head to the course. Day 2 started with 6-7 knots. I had a crappy 2nd row start, but got right as soon as I could and went fast. Was first to the windward mark. Had a terrible downwind and lost some boats, held on to around 8th.
By the second race the wind had picked up to around 10 or 11. Was 4th to the windward mark. Picked up a spot downwind and stayed there the rest of the way around the course for 3rd. Scott A first, James 2nd.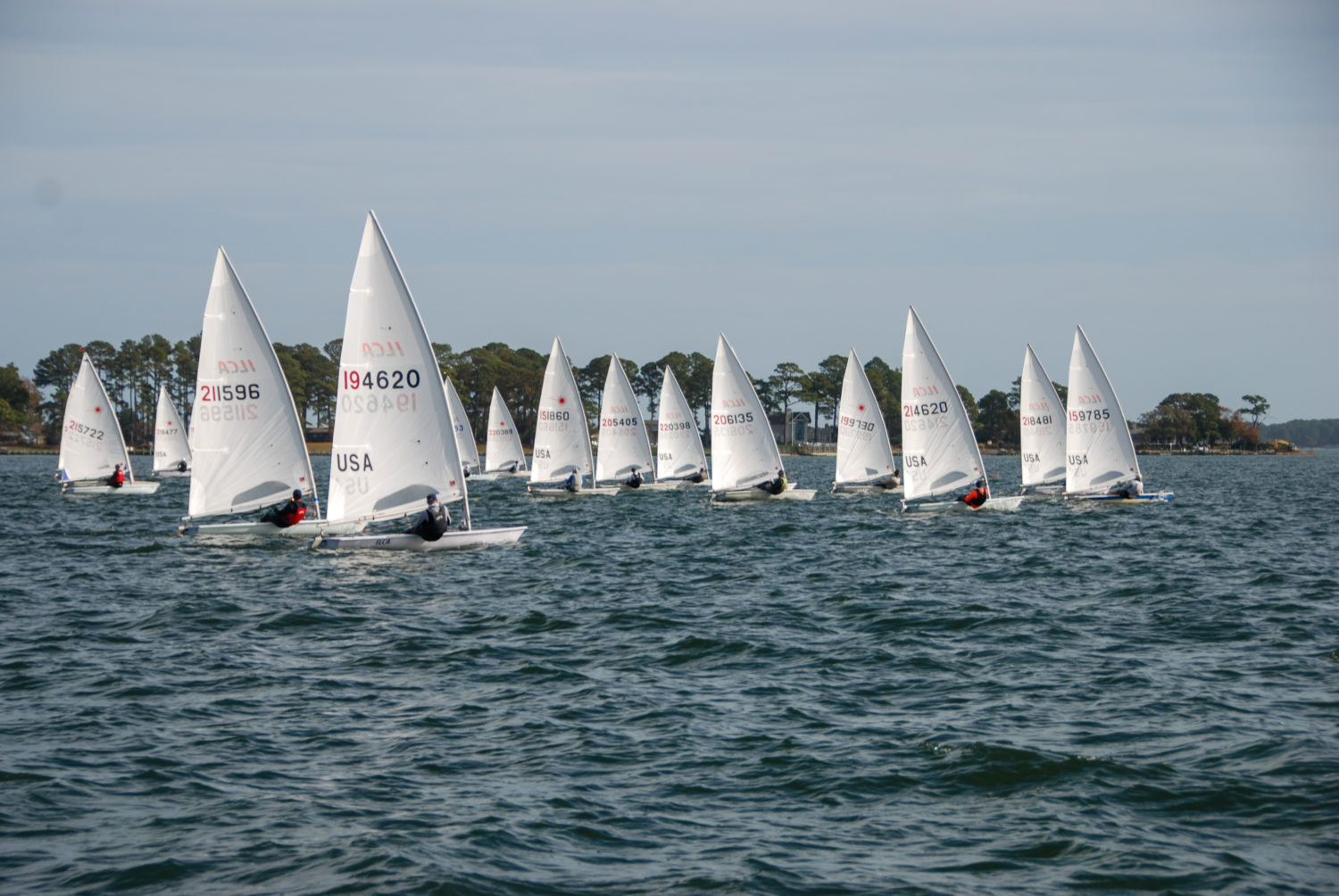 3rd race – had a great start at the boat and after going left a bit and then right- I was about 5th at the top mark. Lost about 5 boats downwind and so I worked to the left early on the long upwind and passed 4-5 boats on the upwind. I was right behind the lead pack rounding the top mark and finally seemed to figure out the wind and waves going downwind and went around that pack to first and finished that way. Was never able to repeat that speed downwind for the rest of the day.
4th race had a good start and stayed about top 4 or 5 all the way around the course and made a dumb move on the last upwind and fell a few boats to 8th.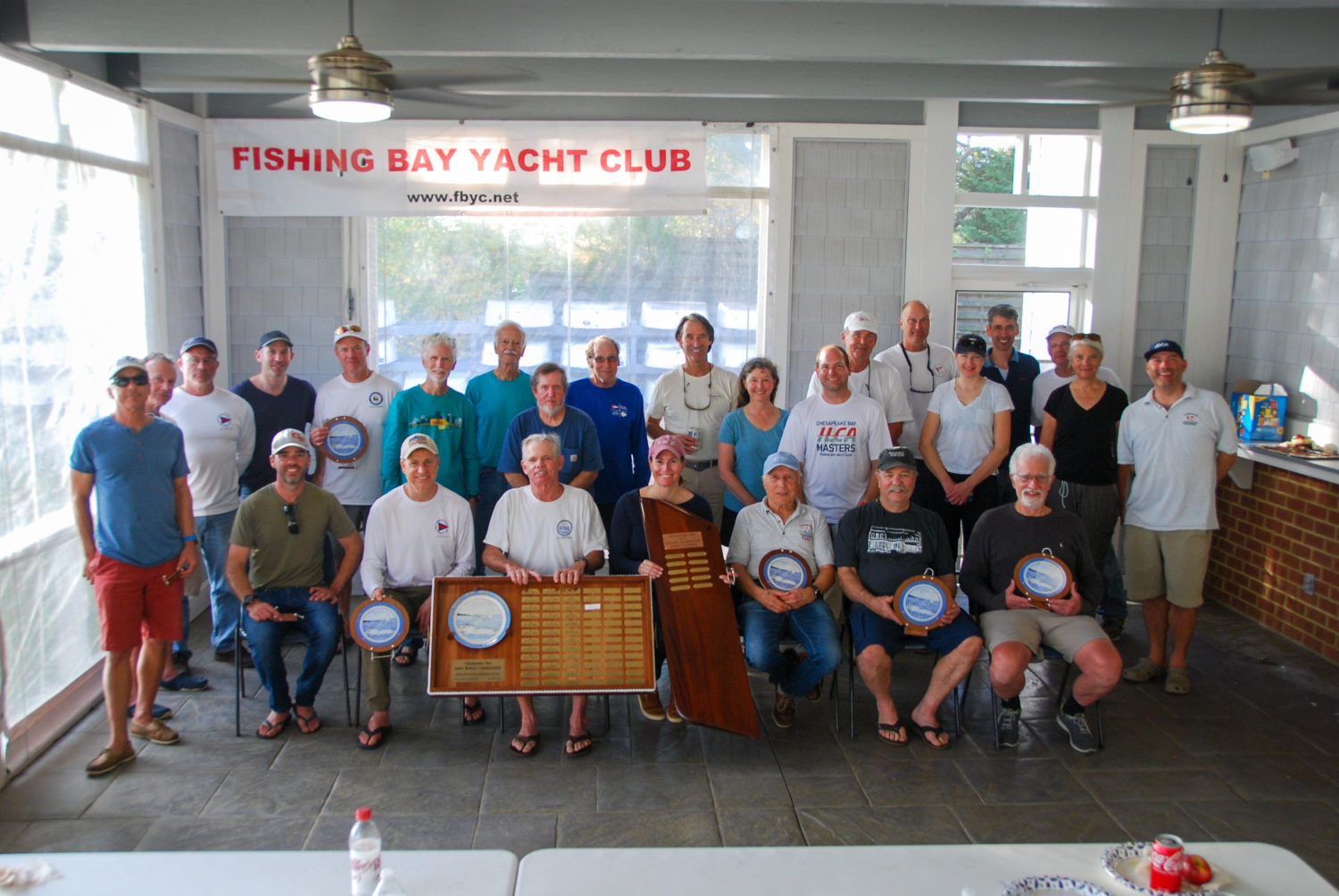 Such a fun regatta – being the event chair went great and so many folks pitching in to help out and make it go. And it was fun being a competitor and sailing well and regularly being in the top 5 at some point in almost every race. It was unfortunate we had to reschedule to November and not everyone was able to come, but the weather made for far better sailing than we would have had if we had tried to sail around the storm.