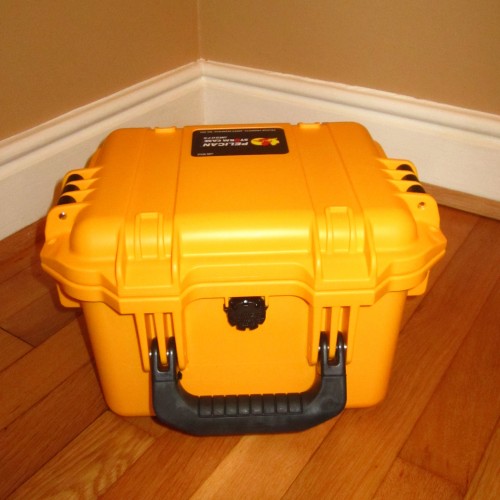 I'm planning on doing a lot of sailing this summer and when I'm on bigger boats than my Laser I want to be able to have my Nikon D7000 DSLR close at hand.  I can't use the camera while I'm actually sailing, but there will be plenty of downtime while aboard when there is no splashing and I could easily pull the camera out if it were handy.  I plan to use the camera for both stills and video so I'll need to have extra batteries and a Sennheiser MKE400 Shotgun Microphone. To make this work, I need:
A hard case that would absolutely protect the camera no matter what was thrown on top of it
A waterproof case that could take some splashes, rain or even a little water over the bow
A case that is as small and light as possible to save weight and space
A case with a handle so it could be tied into the boat or tethered in place
I found the Pelican Storm iM2075 for $45 that was just the right size for Nikon D7000 and a 17-55mm lens without the grip or my side-plate mounted microphone holder.  It'll fit the camera with the lens hood, plus the microphone, 3 EN-EL15 batteries and a couple of AAA batteries for the microphone.
Completed case with camera and accessories in place: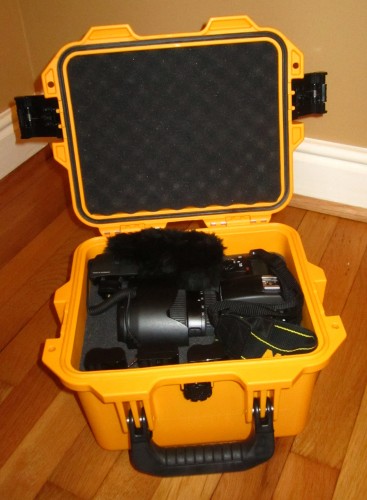 Basic case with foam: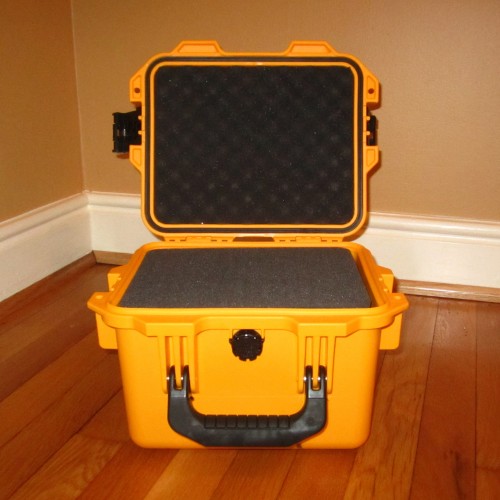 The case comes with two pieces of foam blocks.  I cut one of them roughly in half to form the bottom of the case that the camera will rest on.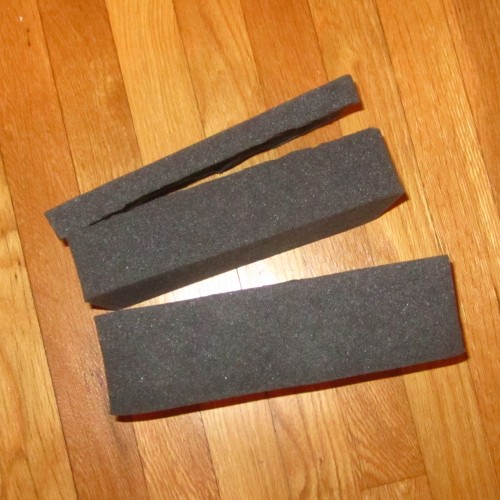 Used toothpicks to plot the size of the camera on the foam on the uncut block foam: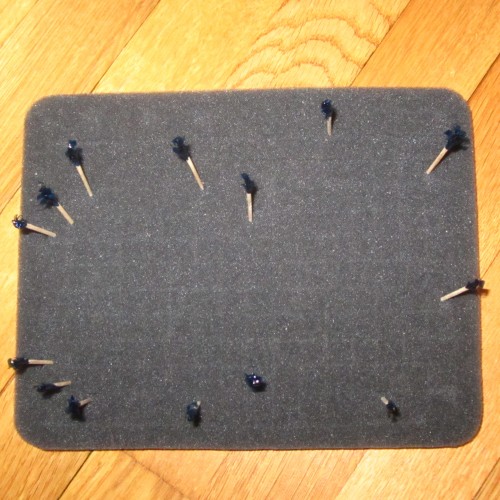 Remove the 1cm x 1cm foam squares for a custom fit around the camera: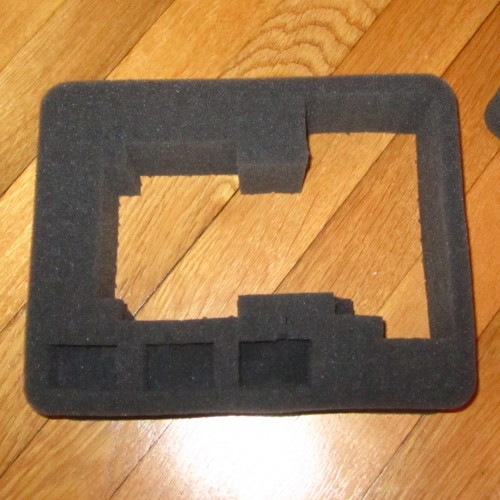 Put 1/2 of the foam in the bottom of the case, and then cut 2 of the 1cm blocks at half of their height so that the AAA batteries are sitting on foam and not the bottom of the case where they'll clank and make noise: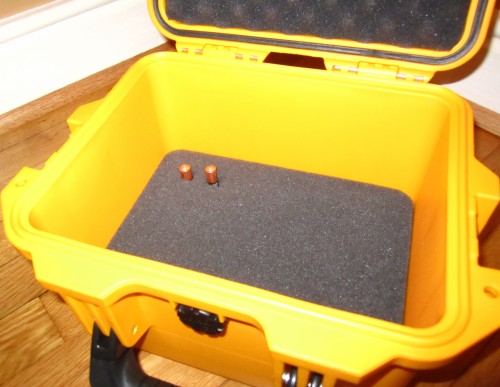 Put the customized piece of foam over the flat piece of foam and put the Camera and batteries in place: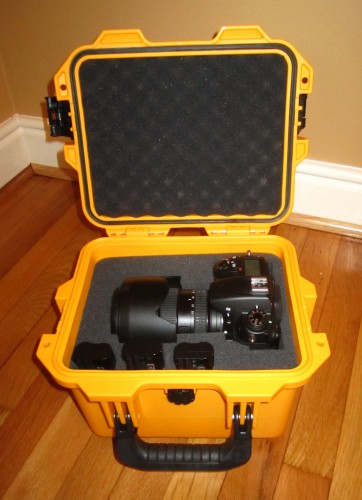 I then added the strap to the camera and placed the Sennheiser mic alongside the camera: