J70 Mid Engine Storage Bracket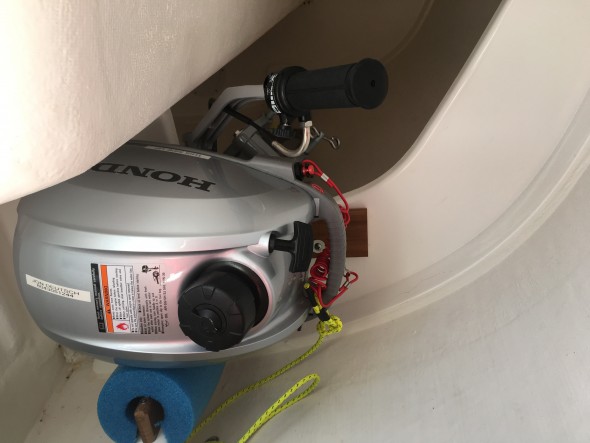 While I had the J/70 back in Richmond a few improvements were made including mid-boat storage cradle for the engine.  This puts the engine low next to the keel underneath the cockpit and not taking up valuable space up front nor adding weight to the front of the boat.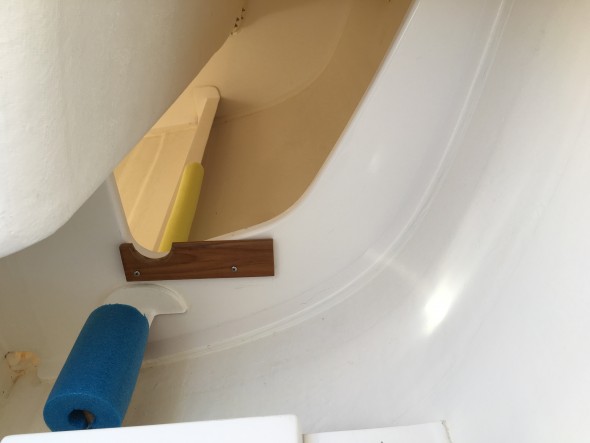 Using a piece of teak from a retired trophy – I build a bracket that mounts to a bulkhead under the companionway.  It has a notch cut for the engine to hold it just below the power head.  And the way it is set up and angled it's easy to slide the engine towards the center of the boat to get it into place.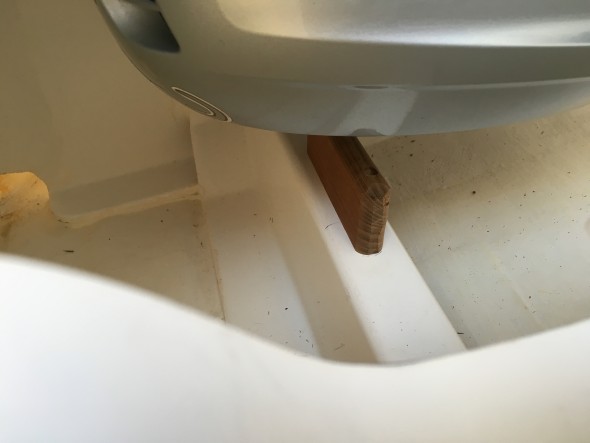 Beneath the power head of the engine is another block of wood mounted to a stringer with some foam padding added to it.  This tips the head of the engine upright and keeps oil from getting into the parts of the engine that it shouldn't.
Having used it a few times now seems to work well and I like the space we got back in the bow for storing