2021 40th Chesapeake Bay Laser Masters Championship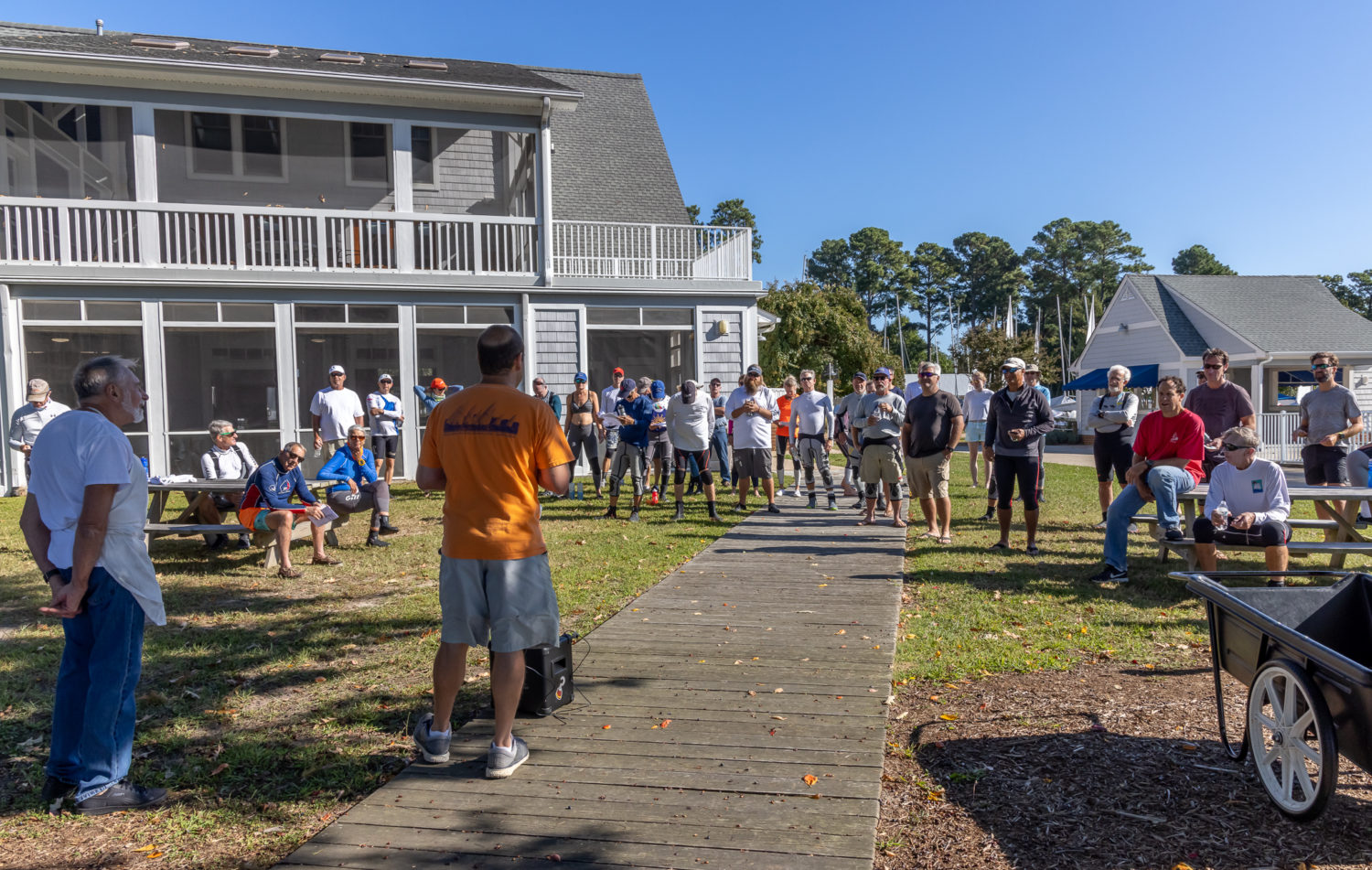 After over a week of preparation it was time for the 40th Annual Chesapeake Bay Laser Masters Championship. This year was quite easy compared to the stress of last year and running an event during the pandemic and planning it not knowing if we would be able to have it. And being the 40th – we had a couple special things planned to commemorate it.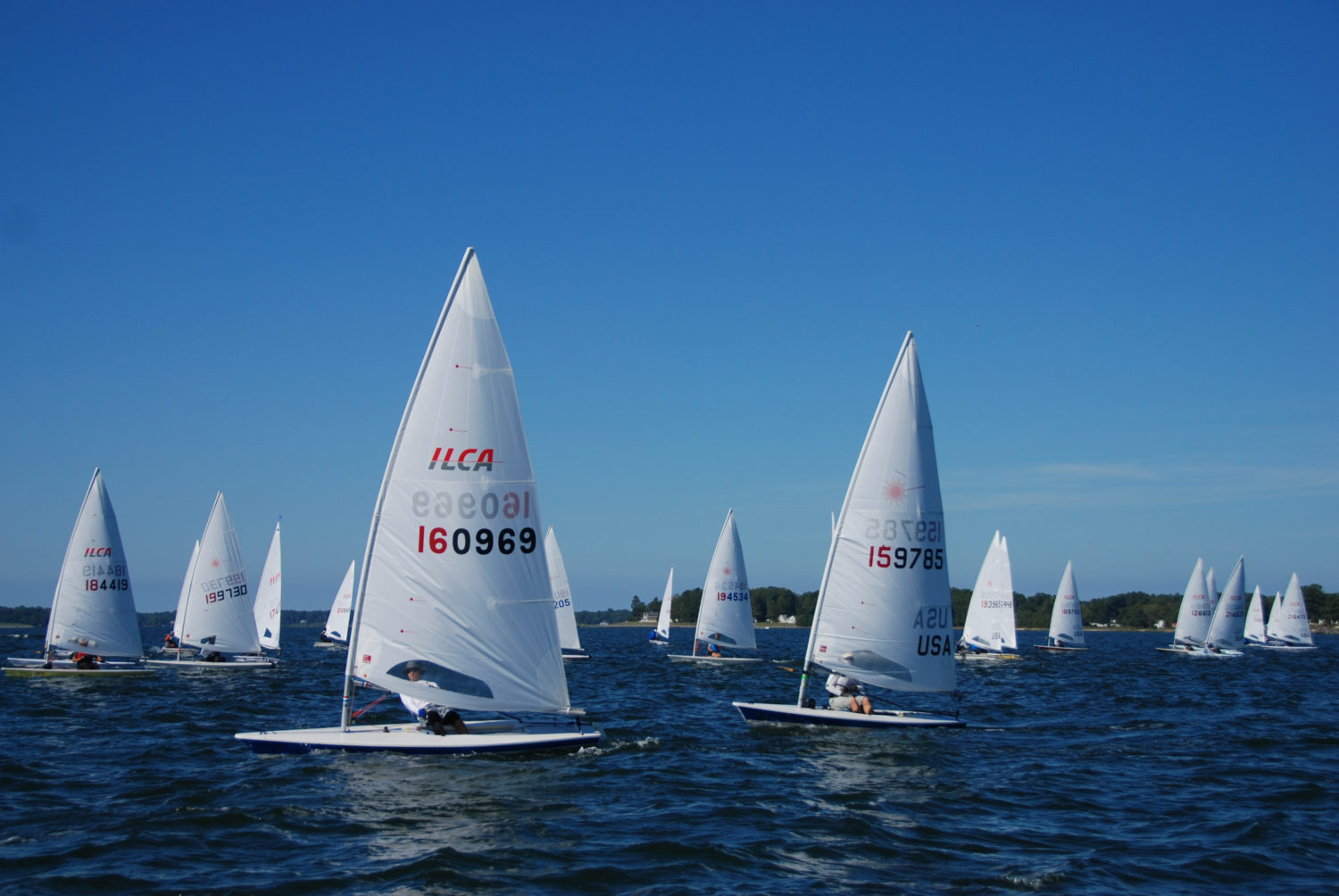 Not only was I running the event, but I also sailed in it. I don't tend to treat this as a serious competitive event for myself as my attention is often on on running it, but it's not often I have a chance to test my mettle against 51 boats of great competition on my home waters, so I try to put up a good showing. With that being said – I didn't get off to a great start in the first race having fouled Luke just off the starting line and was behind almost everyone after doing my turns. I spent the rest of race focused on staying in clear air and pressure and picking shifts. It helped that there were a lot of boats ahead of me and on all sides of the course to see the angles on upwind and help figure out where to go. I picked well and was able to pick my way through the fleet to finish 3rd. I probably wouldn't have finished that well had I not had such a bad start and had to watch everyone else.
In the second race I got rolled shortly after the start and shoved out the back and never recovered. I didn't have a good feel for the boat likely due to sailing in dirty air. There were only 3 boats behind me at the 1st weather mark and I was only able to climb up to 21st by the end.
In the 3rd race I had a great start and even though I was around some of the fast boats, I was able to stay ahead in clear air. I managed to race with the lead pack most of the way around the course swapping positions at times. I was 6th at the bottom mark before the final upwind leg to the finish. I stayed left and picked off several boats, but got passed by Scot and Adam who passed everyone else to win it. James sailed into a hole allowing me and David to catch up with David finished just ahead of James and me just behind. The wind got pretty light at the end and a 4th place finish left me in the top quarter of the fleet after the first day of racing.
At dinner we celebrated 40 year with Alain telling us the story of how the regatta was started and we had several special guests who sailed in the event that first year. A group of regulars also presented a perpetual trophy to be awarded to the first woman.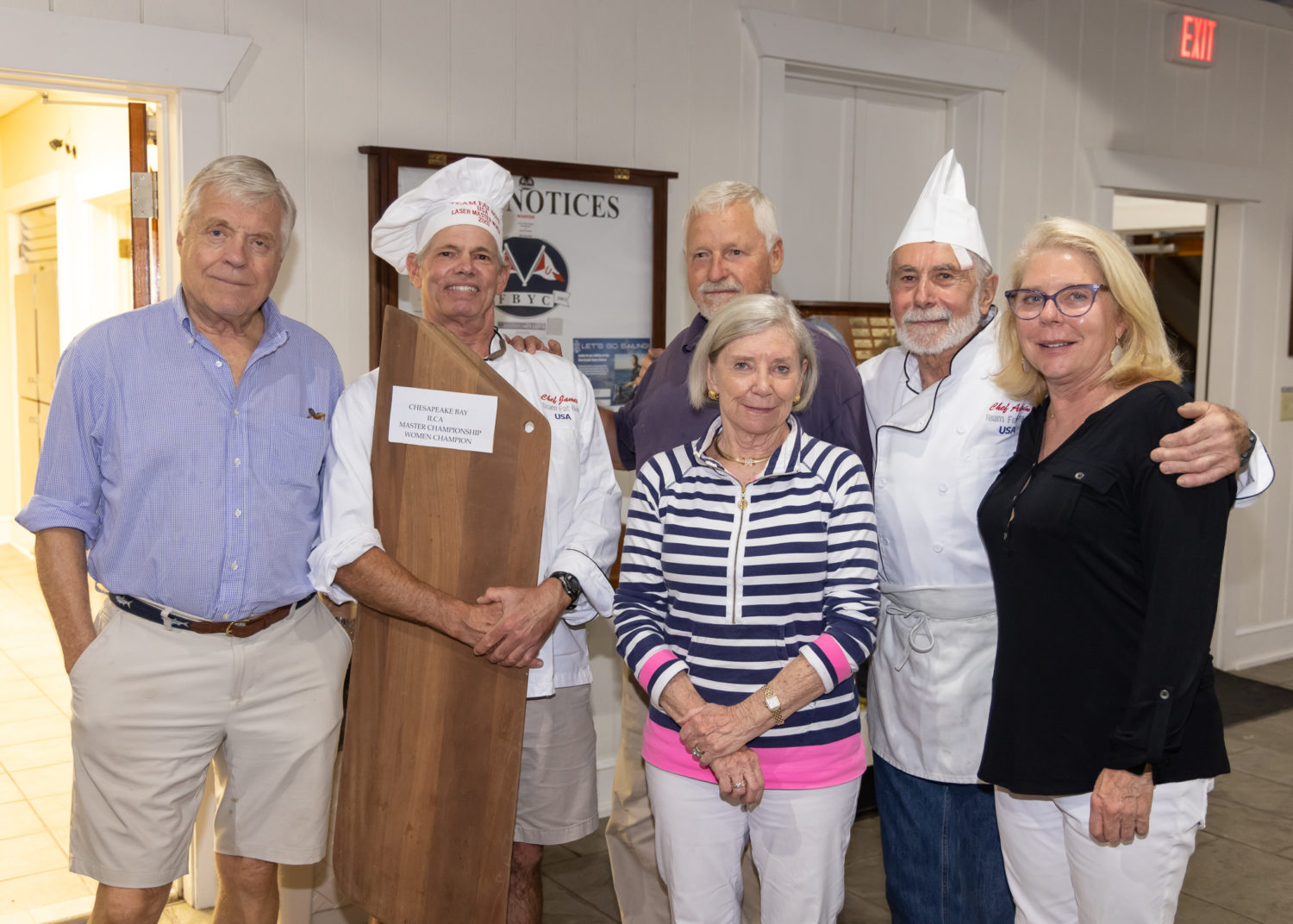 The forecast Sunday wasn't nearly as good as the day prior, but we were determined to sail if there was wind. We sailed out in light wind and got one light air race started. I played the middle-left on the first beat and rounded the first mark in 5th, proceeded to go the wrong way downwind, lost a few boats and finished 9th overall. We stayed out on the water for over an hour hoping the wind would come for another race, but it never did settle in and we pulled the plug and sailed in.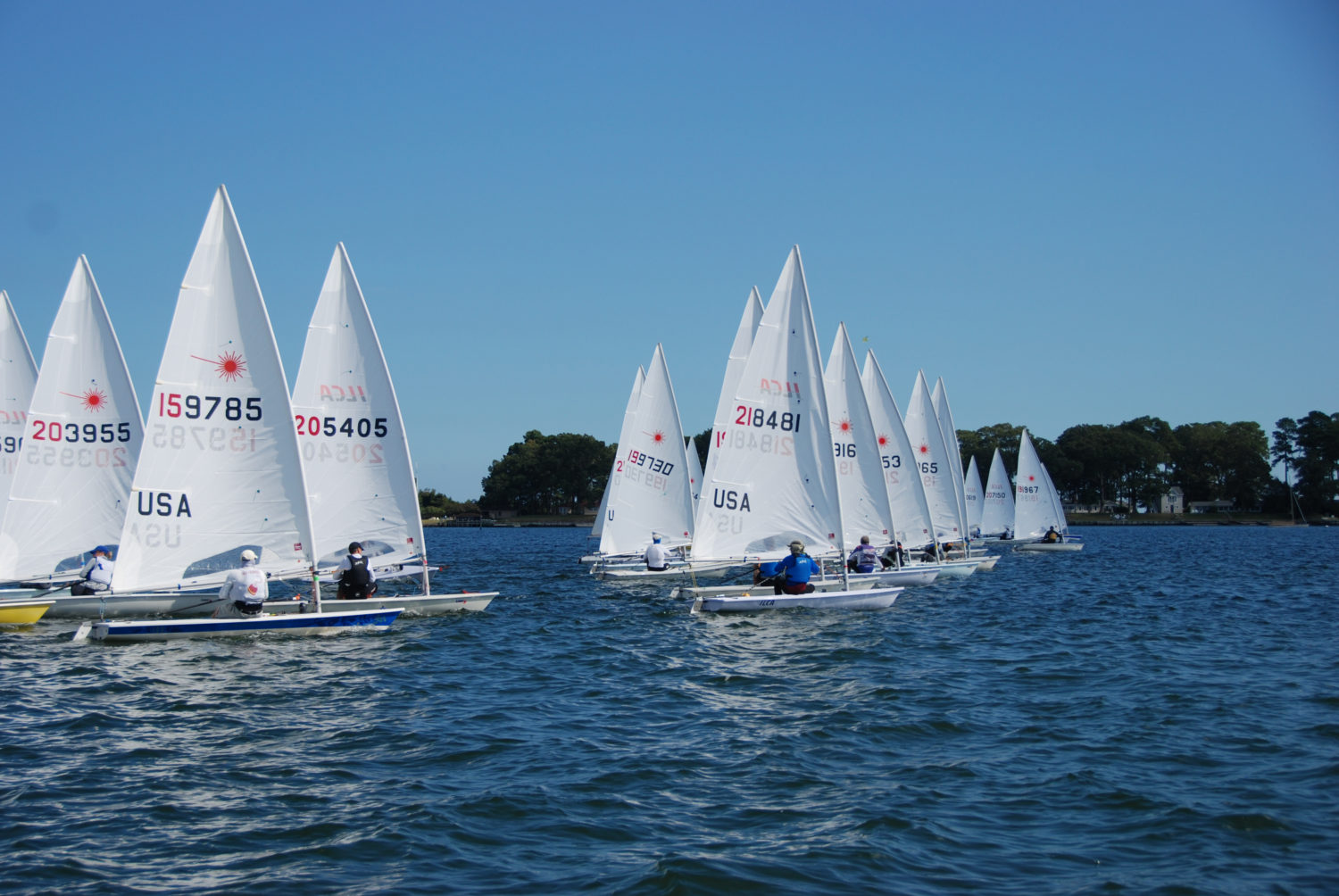 David Waiting won the Championship for the 2nd time – a well-sailed event having not even won a race among some stiff competition. Huge thanks to Rick Klein and the RC for getting us racing and to Alain for another great dinner!