Sunday saw a bit more wind than we had the prior two days for ILCA Nationals. It was windy up in the river, it actually calmed down a bit once we were at the sailing area in the James. With the wind in the upper teens and the same head on current we had seen the prior two days, upwind was a slog.
In the first race of the day I actually moved the boat and picked some shifts fairly well to be really close to the top 10 at the top mark, only I miss-judged the lay line with the current and with no where to go with a pack of boats just above me, I ended up missing the mark and having to circle around and duck a bunch of boats to get back to the mark. From there I just held on and finished 28th.
In the 2nd race the wind was up another knot or two, same direction, same current. I was holding on around mid-fleet when I lost it downwind and death rolled. The current and wind made it hard to get the boat turned and righted so I lost a bunch of boats on that leg. I caught a few folks on the next two legs and finished 30th. Out of energy with the wind continuing to increase a bit, I decided I had enough fun for the weekend and skipped the last race.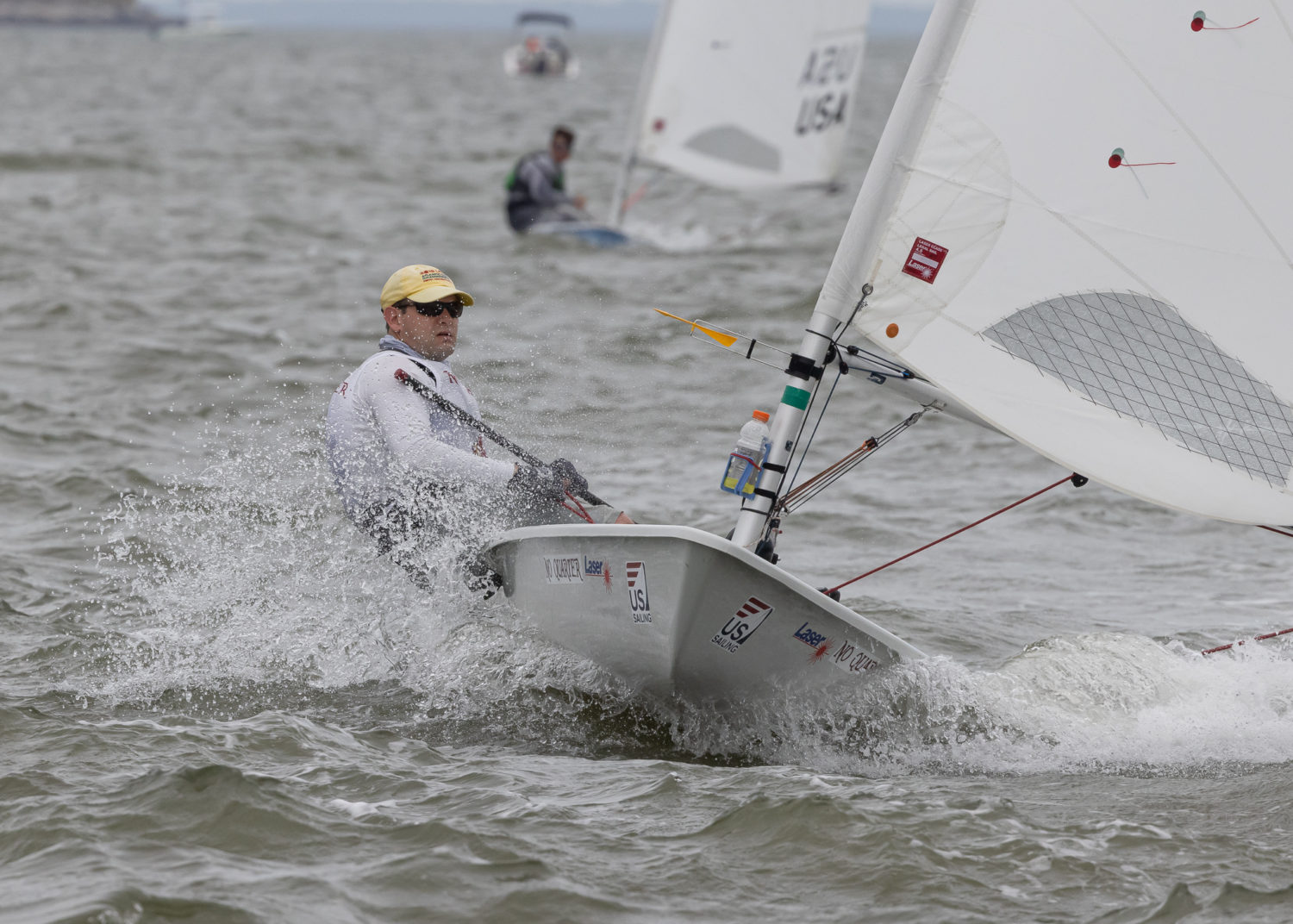 It was great to sail with some folks I hadn't seen in quite a while and nice to be able to sail a big event much closer to home. Thanks to Norfolk Yacht and Country Club and ODU Sailing for all the effort they put into this event. Given the scheduling and re-scheduling of it over the past year, it was no easy feat.