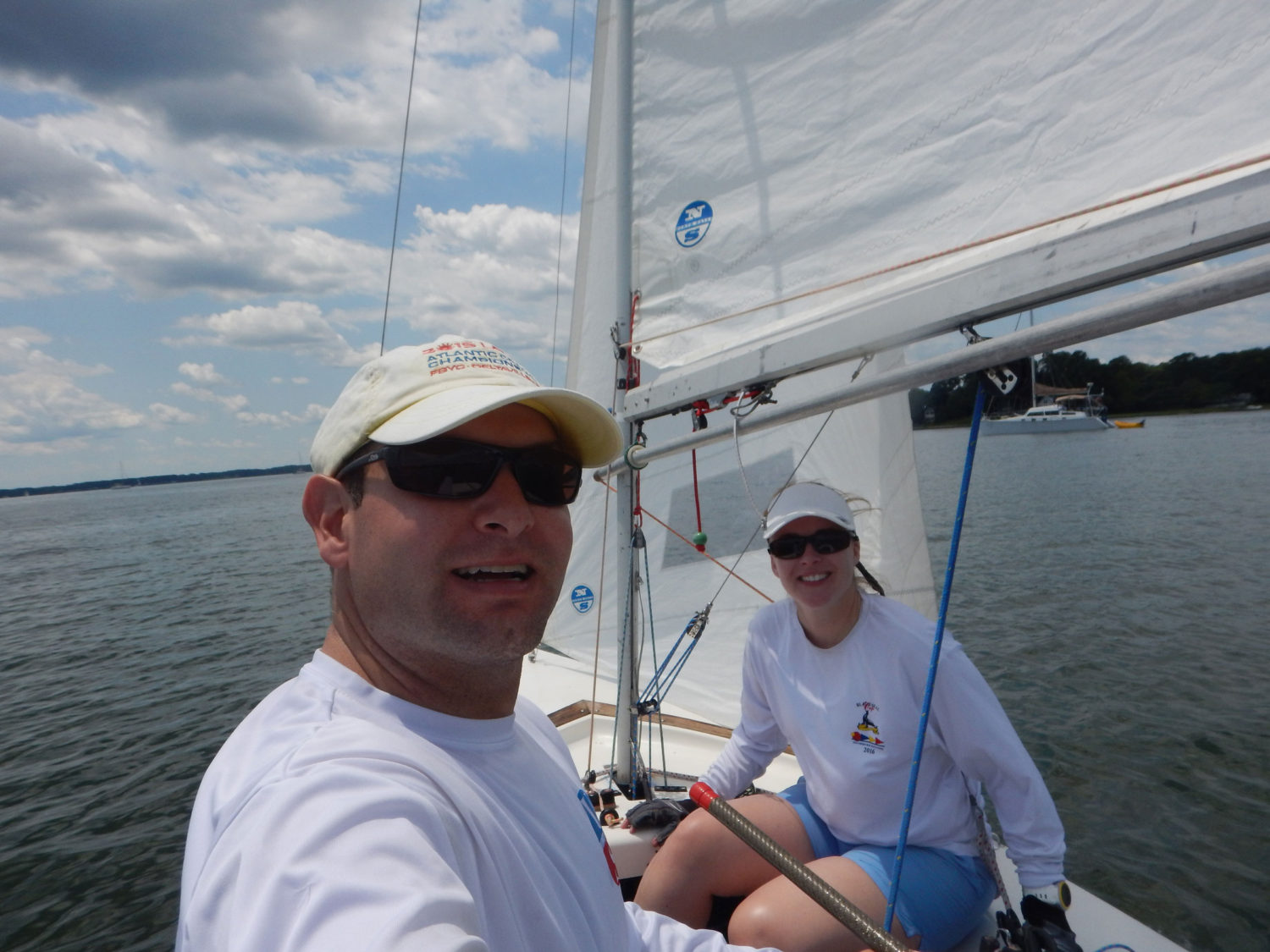 We had a bit of everything for FBYC's 4th of July Long Distance race in the Strange Bird Snipe. This was the first time sailing the boat since fall of 2019 while we rebuilt the mast step in 2020. We were sailing with 10 other boats including Flying Scots, Thistle, San Juan 21, Weta and it was our first time sailing against another snipe.
The first leg started out in the Piankantank near Godfrey Bay and we headed east towards Gwynn's island near 8. With the wind from the south east – we were almost upwind and we were one of the more southerly boats hoping to catch the puffs sooner.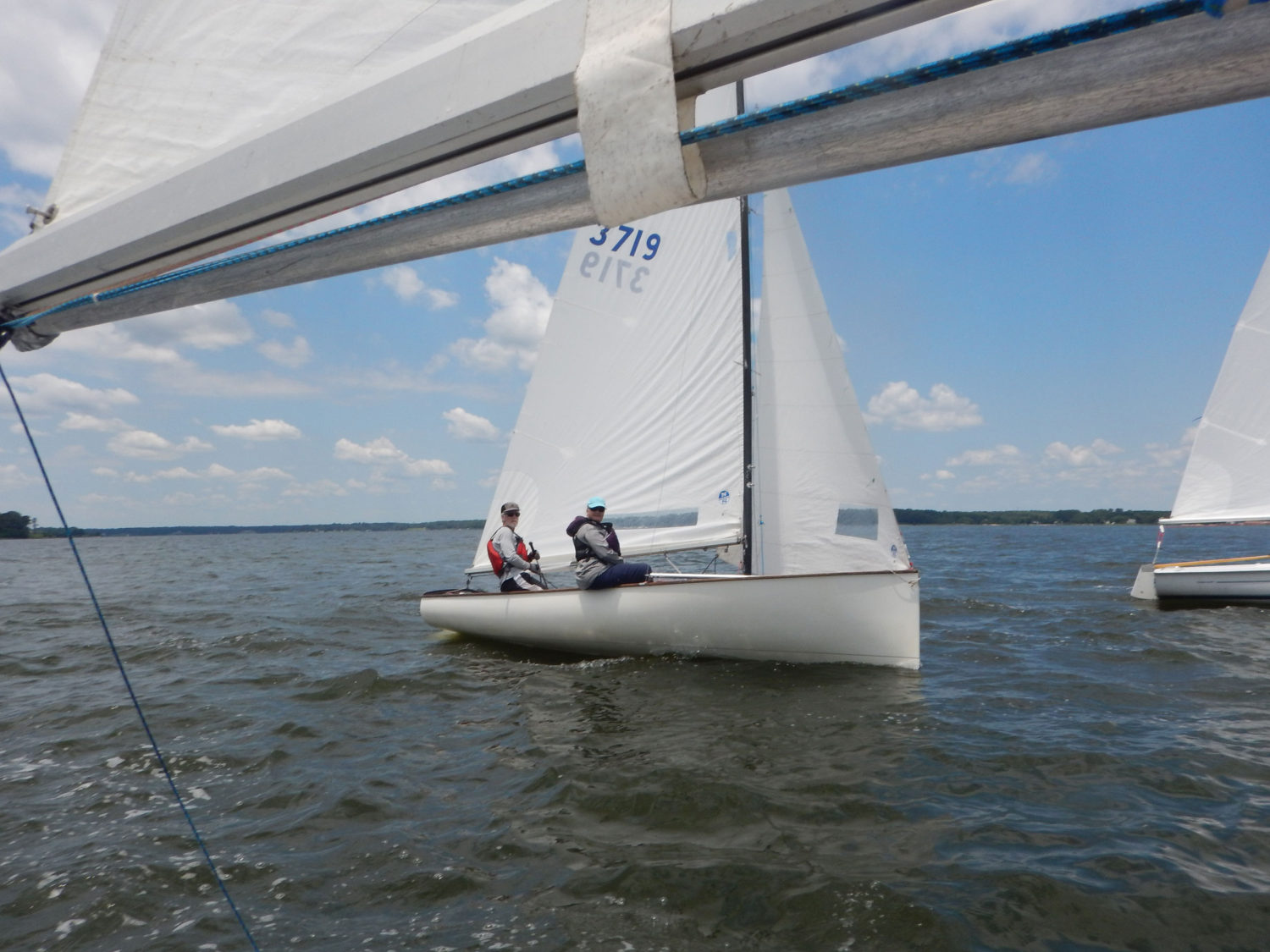 As we got to that mark and headed North to our next mark, the wind went more south making this the only downwind of the course. Some of the spinnaker boats started to get ahead. We rounded and sailed back south to the Piankatank on a relatively close-hauled course and then tacked to sail back to the finish in Godfrey Bay. All in all, because of the way the wind shifted, there was a lot of upwind – this worked in our favor not having a spinnaker and we were able to finish 4th. This also favored the San Juan 21 who finished just ahead of us and corrected over everyone to win it.
We were able to complete the race, but when we got back to the dock we realized the blew out the block at the base of the mast, the same part we broke back in 2018, and this will require some repairs before our next outing.